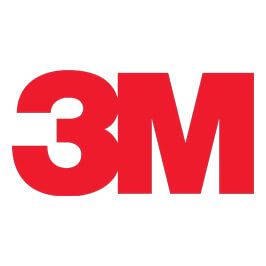 3M
A recognized leader in research and development, 3M produces thousands
of innovative products for dozens of diverse markets. 3M's core strength
is applying its more than 40 distinct technology platforms – often in combination
– to a wide array of customer needs. With $24 billion in sales, 3M employs
79,000 people worldwide and has operations in more than 60 countries.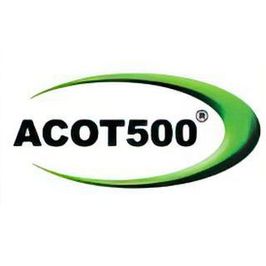 ACOT500
Manufacturer of automotive emergency warning and safety equipment,
including lights, sirens, back-up alarms, booster clamps and booster cables.
Automotive items that flash and make a noise.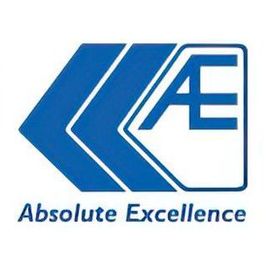 AE
AE provides absolute excellence in advanced engine components, which
meet and often exceed the exacting high standards set by vehicle and engine
manufacturers. AE is recognized throughout the world as a leading brand
of quality engine replacement parts.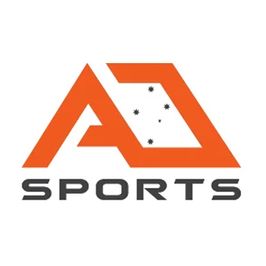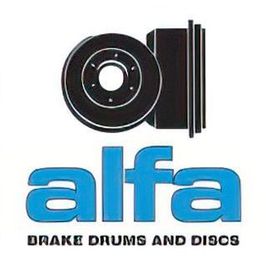 Alfa
Founded in 1964 and based in Springs, Gauteng, Alfa is the leading
independent local supplier of brake drums and discs for all types of vehicles.
Alfa supplies South Africa's road transport industry with a full range
of high quality brake drums and discs for trucks, buses and trailers, light
commercial and passenger vehicles.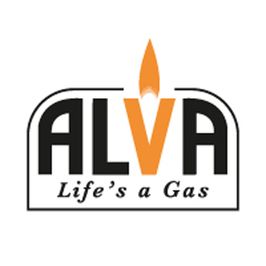 Alva
We offer a range of gas lifestyle products including barbecues,
patio heaters, indoor heaters, camping and outdoor equipment, table top
stoves, and gas cylinders.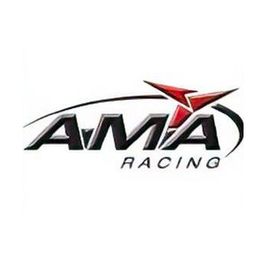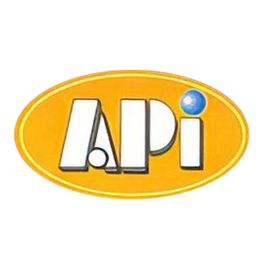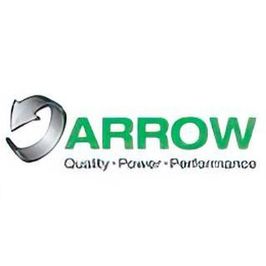 Arrow
Arrow is a quality range of starters and alternators which carry
a 12 month guarantee.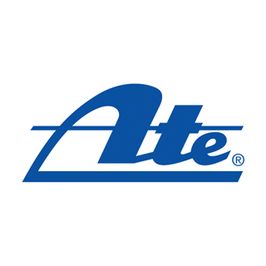 ATE
Ate branded products are supplied to all major original equipment
vehicle manufacturers in South Africa, as well as being involved in their
export programmes. This ensures that the highest quality accreditations
are achieved in supplying this prestigious market. The products are also
distributed in the aftermarket through all the major spares outlets.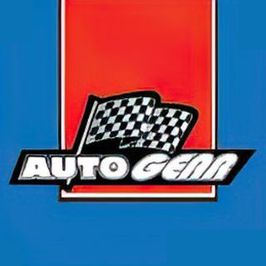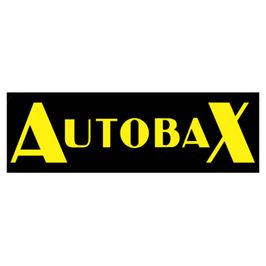 Autobax
Autobax has been in the automotive spare parts market in South
Africa for over 30 years. It is now a wholly-owned subsidiary of JSE listed
Invicta Holdings and has developed its product range to provide better
service to the vehicle manufacturers P&A departments and the aftermarket
automotive wholesalers.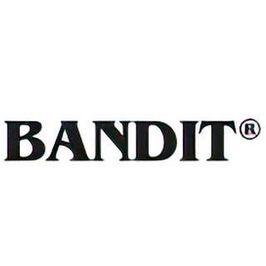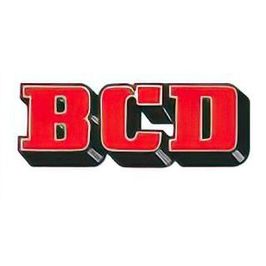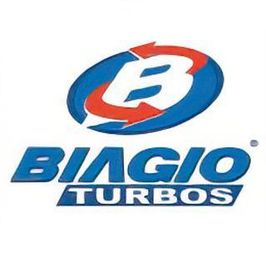 Biagio Turbos
All the projects in Biagio Turbos are done in the CAD/CAM
systems, software known worldwide in the engineering context of mechanics,
aeronautics etc. They represent a true change in the form of developing
projects intensively, using the latest resources of Graphical Computation.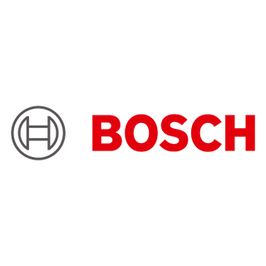 Bosch
Innovations from Bosch have had a decisive influence on automobile
history. As the world's largest independent parts supplier to the automotive
industry, Bosch significantly contributes towards making driving ever safer,
cleaner and more economical.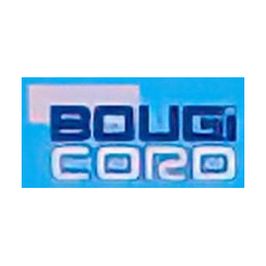 Bougicord
"ABES Technoseal, now operating from Jet Park, Boksburg,
are market leaders in the manufacture and supply of BougiCord Ignition
leads and the distribution of Valeo clutch kits, to a wide range of motor
vehicle applications throughout South Africa.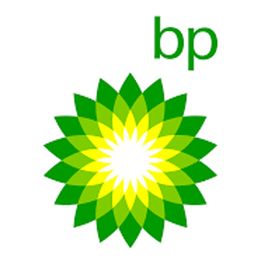 BP
BP is one of the world's largest energy companies, providing its
customers with fuel for transportation, energy for heat and light, retail
services and petrochemicals products for everyday items.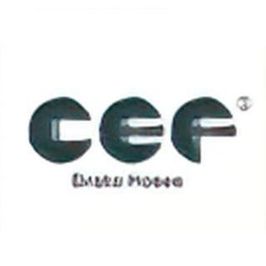 Brake Part Distributors (BPD)
"Brake Part Distributors (BPD) specialise
in the distribution of quality hydraulic cylinders and related products
on passenger, light commercial and heavy duty vehicles. BPD are the agents
in Southern Africa for LPR from Italy and PBR from Australia, both manufacturers
of international acclaim who also supply OEM's all over the world. The
BPD range consist of brake master, clutch master, clutch slave and wheel
cylinders, plus calipers, boosters, brake fluid reservoirs, rubber repair
kits, piston repair kits and loose rubber parts. BPD are based in Johannesburg
and Cape Town, from where distributors all over Southern Africa is supplied."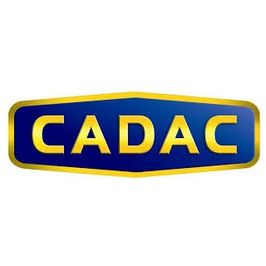 Cadac
CADAC, the blue cylinder at the heart of every South African
home for more then 60 years and a brand which has been woven into the fabric
of South African lifestyle.
CADAC is constantly striving to make outdoor adventure more enjoyable
through innovative thinking, continuous research and new product development,
and as a result is at the forefront of developing solutions and products
that meet changing expectations of the consumer globally.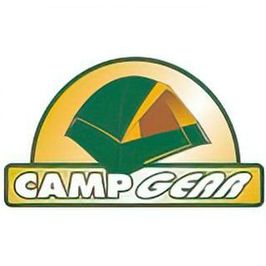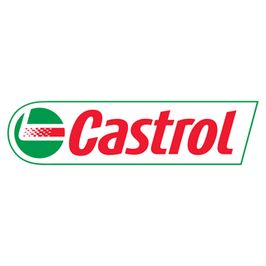 Castrol
The company has changed and grown over the years, but Castrol
has continually focused on supplying the best service and products to the
market.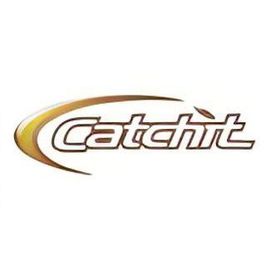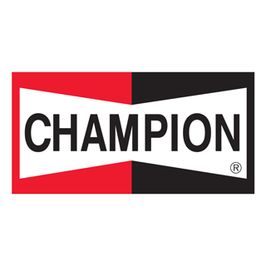 Champion
The World's Favorite Sparkplug, Champion Spark Plugs represent
the world's most complete line of standard and premium plugs for automotive,
marine and small-engine applications. Champion is specified as original
equipment by more engine manufacturers than any other plug in the world,
and is the first- or second-most recommended plug for every automotive
replacement application.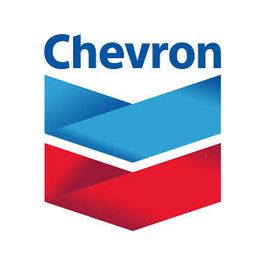 Chevron
Chevron is a leading refiner and marketer of petroleum products
in South Africa. Our network of Caltex-branded service stations helps make
us one of the country's top four petroleum brands.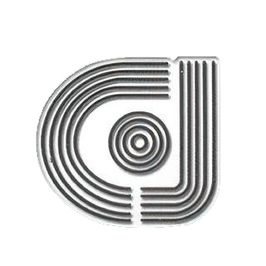 CJ
C & J Services PTY (LTD) is a manufacturer of turned, pressed
and injection moulded products supplied to the heavy duty commercial vehicle
market worldwide. C&J's main products include: Wheel Studs and Wheel
Nuts, Brake Parts, Suspension Parts, 5th Wheel Components, Brake Shoe Springs,
Bearings, Truck and Bus Lamps – including LED Lamps, Lamp Connectors, Number
Plate Lamps, Lamp Brackets and Combination Lamps – Warning Devices – including
Retro-Reflectors, Warning Triangles and Chevron Boards, Truck and Bus Accessories
– including License Disk Holders, Diesel Fuel Caps, Suzi Coils, F&J
Air Hose Couplers, Pedal Pads, Mud Flaps, Spanners, Anti-Luce Fasteners,
Catches, Mirrors, Hinges, Handles and Winches.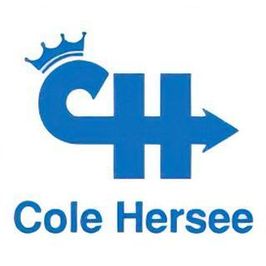 Cole Hersee
We're a leading manufacturer of electromechanical, electronic
and digital switches and connectors, designing dependable products for
a broad range of vehicles since 1920.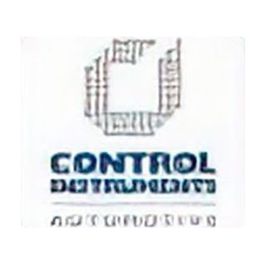 Control Instruments
Control Instruments Automotive manufactures, imports
and distributes an extensive range of top quality automotive components
to OEMs and the automotive aftermarket in southern Africa. Well-known locally
manufactured brands include Gabriel, Echlin, AutoExcel, MAG-Brakes, Autosave
and Autocom. World leading imported brands include Warn off-road products
and VDO instrumentation.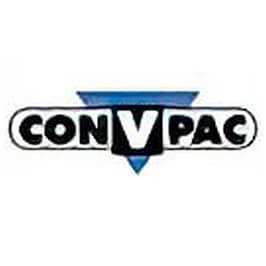 ConVpac
We supply pre-packed terminals (lugs), fuses and cable ties
to retail outlets, such as automotive outlets, and have been listed MIDAS
suppliers for the past eight years. The pre-packed products are aimed at
the end used, with all technical specifications printed on the reverse
side of each card.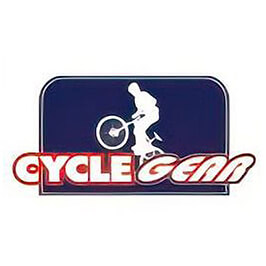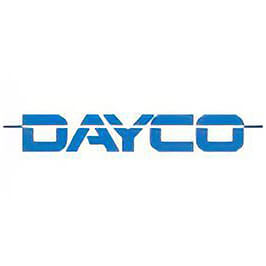 Dayco
Dayco is a world leader in the design and production of power
transmission systems for original equipment. Dayco provides advanced technical
solutions to its customers, the major worldwide car manufacturers, to guarantee
the best quality of their systems and reliability of their vehicules. For
this reason Dayco invest continuosly in research and on materials and on
the development of innovating solutions to anticipate the requirements
of tomorrows engines.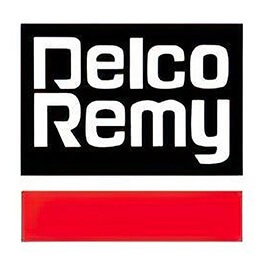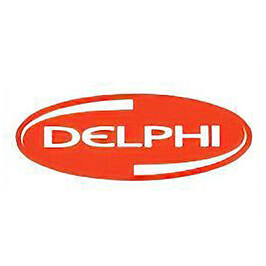 Delphi
Delphi is a leading global supplier for the automotive, computing,
communications, energy, and consumer accessories markets.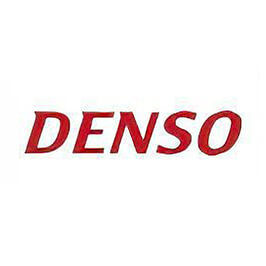 Denso
DENSO is a leading supplier of advanced automotive technology,
systems and components for all the world's major automakers.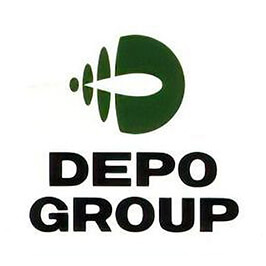 Depo Group
DEPO has been consecutively awarded the TAIWAN TOP 20 Global
Brands from 2005 to 2010. With US50 million dollars brand value, we are
the leading company of the auto lighting industry. Attribute to the innovation,high
quality products and outstanding service, DEPO is now one of the most prestigious
Taiwan brands. With the emergence in more than 190 countries, it defines
DEPO as the reliable, safe and top-notch brand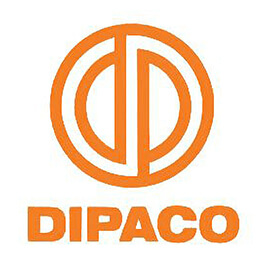 Dipaco
DIPACO is a leading supplier of diesel fuel injection repair
parts and test equipment. We provide a full range of parts for Caterpillar,
Cummins, and other traditional fuel systems as well as the latest diesel
fuel technologies such as HEUI, Common Rail, and Electronic Unit Injectors.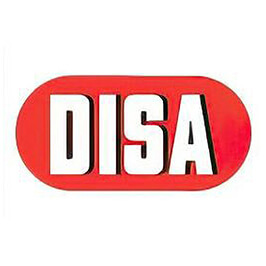 DISA
DISA is a company with about 150 employees, well equipped: in
its facilities, on more than 15.000 sqm, are placed the most advanced production
machineries, quality control and inspection instruments. With our R&D
department, we are in the position to study, test and manufacture a large
variety of products, just tailored on customer's specific needs. DISA products
are directly distributed throughout 50 countries and many more indirectly.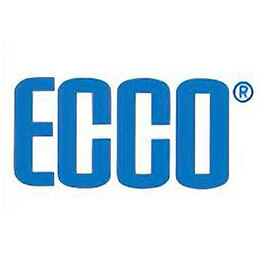 Ecco
ECCO services aftermarket, OEM and private label customers across
the globe in a wide range of markets including mining, construction, towing,
utilities, municipalities and the emergency services.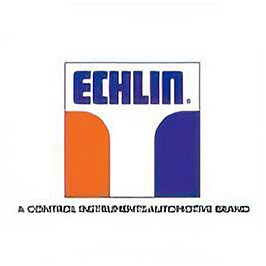 Echlin
ECHLIN is acknowledged as a premium brand in the ignition, fuel,
cooling and switch category. For nearly 60 years Echlin has remained at
the forefront of product range development, boasting the widest range of
radiator caps, oil filler caps, locking caps, ignition products, water
pumps, fuel pumps, carburettor kits, thermostats and switches in the South
African automotive aftermarket. Echlin is the industry reference in terms
of range and quality.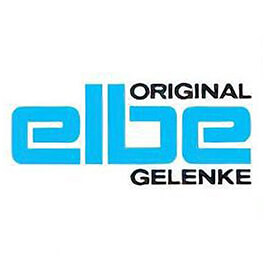 Elbe
Your confidence in our products and performance is not a matter
of course. We have to earn it day in and day out. Quality is therefore
more than a promise at Elbe. Quality is given the highest priority every
working day, in every division and at all levels of the workforce. The
ELBE quality management has been steadily enhanced over decades. Currently
Elbe meets the highest certification standard through certification to
ISO TS 16949:2002. You will find the current certificates in the corresponding
divisions.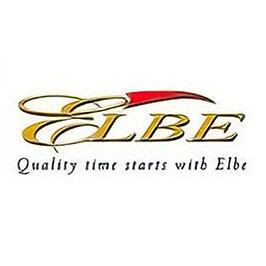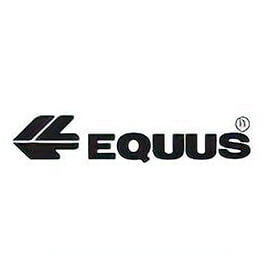 Equus
Equus Products, Inc. is a prime manufacturer of test equipment,
gauges and tachometers for the automotive aftermarket. We strive to be
the supplier of choice by offering high quality products, innovative designs
and value to our buyers. We view our customers as business partners, and
strive to build strong working relationships by offering continued growth
and profit though our brands and superior customer service.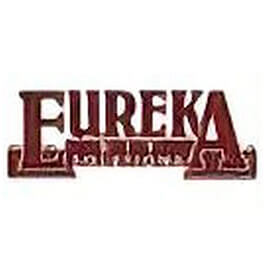 Eureka
Eureka was founded by Hendrik Marais in 1985. Hendrik was the
owner of a paint and hardware store and he became disheartened with the
idea of having to purchase nuts and bolts, screws and nails, from wholesalers
in very large quantities and then having to weigh them off, re-package
and individually label for each sale. He decided to pre-pack a complete
range in ideal quantities in off-peak times and so enabled his staff to
quickly help customers in busy times. And of course other retailers saw
this and requested Hendrik to pre-pack for them as well and so Eureka was
born. Today, Eureka DIY Solutions has over 1 500 pre-packed products and
is represented in over 90% of the hardware stores in Southern Africa. Eureka
is primarily known as the orange and brown 'bag man' brand. Eureka's other
very successful brand, Fort Knox, was launched in 1995. This range consists
of padlocks, mortise locks (euro profile and lever locks), door handles
and keys. Fort Knox has grown from strength to strength and might become
'bigger' than Eureka very soon.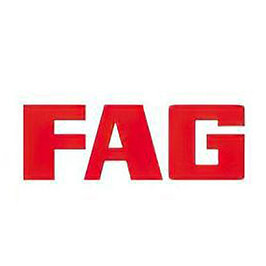 FAG
For more than 120 years, the Schaeffler Group with its brand FAG
has been one of the leading manufacturers of precision rolling bearings
for the automotive, mechanical engineering and aerospace industries.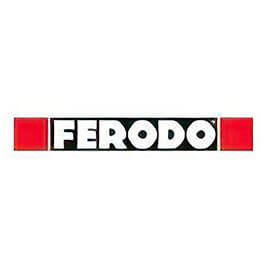 Ferodo
Ferodo, the first name in brakes, was founded in England in
1897 and led the development of friction materials in their modern form.
Today, our Ferodo brake products are designed to meet or exceed original
equipment specifications. Ferodo provides the ultimate in braking for those
who will accept nothing less than the best.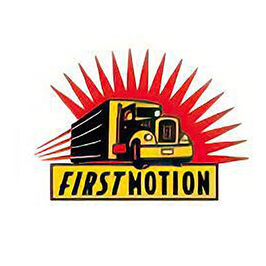 First Motion
First Motion is a local company supplying a full range
of heavy duty clutch kits for trucks.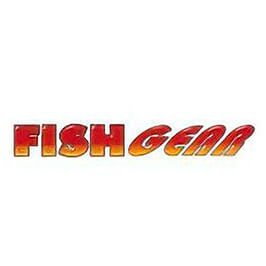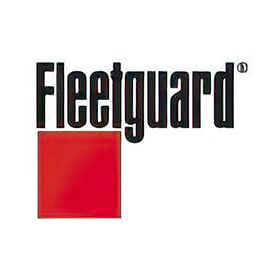 Fleetgaurd
Established in 1987, Fleetguard Filters Private Limited
is India's leading manufacturer of heavy duty Air, Fuel, Lube and Hydraulic
filters, Air Intake Systems, Coolants and Chemical Products for On and
Off highway applications. Fleetguard is a Cummins group company with a
turnover of 5600 million. It is an OEM (Original Equipment Manufacturer)
supplier to renowned automotive and industrial engine and equipment manufacturers.
Fleetguard has its manufacturing facility at Hosur, Jamshedpur, Pune and
Sitarganj (Uttarakhand).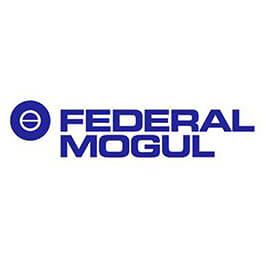 FMA
Federal Mogul – Suppliers of quality brands,
| | |
| --- | --- |
| Ferodo | Disc Brake Pads, Brake Fluid, Brake Discs |
| Champion | Spark Plugs, Glow Plugs, Wiper Blades |
| Payen | Gaskets and Seals |
| AE | Valves and Guides |
| Nural | Pistons |
| Goetze | Liners/Sleeves |
| Glyco | Bearings |
The range above is not only comprehensive but supported by a national
Sales Team, and backed-up by a competent and dedicated Technical Services
function. Affording the end user, motoring peace of mind through product
engineering and technology.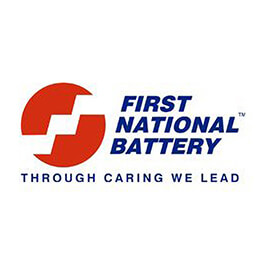 FNB
First National Battery was established in 1931 – the first batteries
were produced in South Africa on the 22 September 1931 – and are the leading
battery manufacturer in South Africa. Batteries produced by First National
Battery are the first choice amongst South African Original Equipment Manufacturers
(OEM), Mercedes Benz, Toyota, Nissan, BMW, Volkswagen SA, Renault, Nissan
Diesel and MAN.
Fram
FRAM® filters are known for quality, structural integrity and
performance in harsh environments.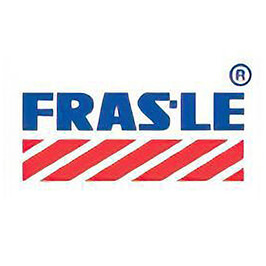 Frasle
Established in 1954, Fras-le is engaged in the manufacturing
of friction materials. Its business – Safety in Motion Control – makes
of it the largest company in Latin America and one of the leading companies
in the world in the field. Its products are the result of studies carried
out in its own Research Center which, operating in conjunction with customers,
meets the most demanding quality standards.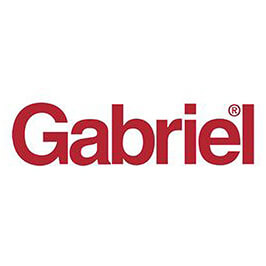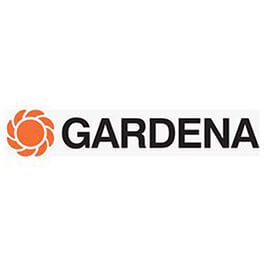 Gardena
Gardena's aim is to provide a simple and convenient solution
to all of your watering, soil and lawn care problems. We manufacture reliable,
quality gardening equipment to make light work of your gardening tasks,
giving you more time to relax and enjoy your garden.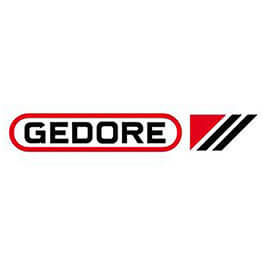 Gedore
Gedore Tools strive to be a leading supplier of superior quality
tools to its designated markets. It seeks to achieve this by building and
maintaining a network of loyal repeat customers through responsively offering
suitable products, which consistently conform to the highest level of quality
standards, and thereby maximizing customer satisfaction.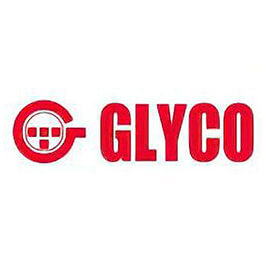 Glyco
Federal-Mogul is a global leader in engine bearing technology,
and one of our most highly esteemed engine bearing brands is Glyco®. For
more than 100 years, our Glyco brand has offered an unrivaled range of
bearings and materials to the automotive aftermarket, backed by two of
the best-equipped bearing research centers in the world. Each year, Glyco
OE bearings are installed on more than 10 million automotive, maritime
and stationary engines, as well as on agricultural and construction equipment.
Our proven OE expertise is one reason Glyco has become the first choice
in aftermarket bearings. The Glyco Engine Solutions lineup includes both
bearings and engine kits (bushings and thrust washers).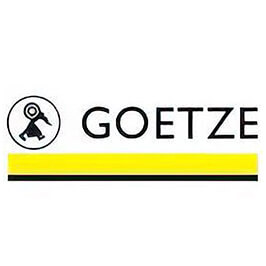 Goetze
Federal-Mogul's Goetze brand is a leading name in automotive,
offering quality piston rings and cylinder liners as well as a range of
Sealing Solutions. Goetze products are recognized throughout the world
as prime examples of German OE technology. Our customers benefit from Goetze
technology and manufacturing expertise in each of the key product areas:
metal engine components, gaskets and elastomers.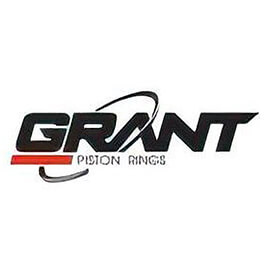 Grant
Grant is a leading manufacturer of piston rings for gasoline
and diesel engines. We supply an extensive range of piston rings for passenger
car, truck, bus, tractor, air brake compressor, forklift, motorcycle, generator
and various industrial engine applications.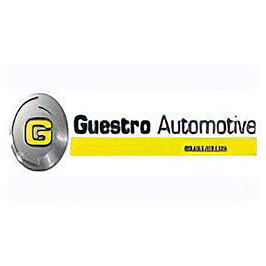 Guestro Automotive
Guestro Wheels Division has developed strategies
that encompass the manufacture of a wide variety of product. Whilst maintaining
the domestic base, a major business development is to supply an expanding
export demand and satisfy world wide customer's needs. Strategic partnerships
and alliances are instituted where necessary to ensure customer satisfaction.
In meeting international needs of reduced inventory and just-in-time supply,
Guestro Wheel Assemblies mount tyres to rims, inflate and balance and provide
this service to various original equipment vehicle manufacturers.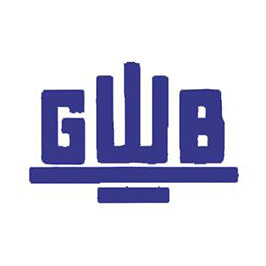 GWB
Today, our Cardan 2000 Compact line represents a largely standardized
selection of universal shafts suitable for a wide variety of vehicles and
models. In developing these products we were able to anticipate a number
of important trends in the field of commercial vehicle design. Major features
of the Cardan shaft include its high resistance to dynamic load variations,
large deflection angles, uniform load distribution throughout the axial
displacement range, low rotational diameter, low weight, and versatile
flange connections. These features provide an ideal base for standardised
drive train design and new power transmission concepts.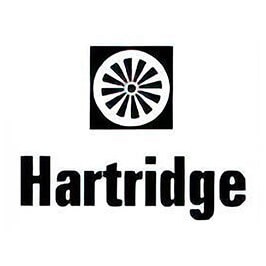 Hartridge
Hartridge now has the largest share of the world market for
field service diesel test equipment – no other company can compete in range
or technological depth. Additionally, many of the world's leading engine
and fuel system manufacturers insist on Hartridge test equipment for research
and development applications.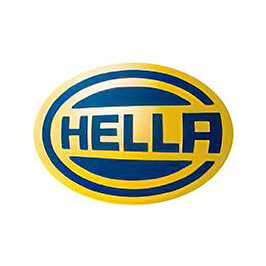 Hella
Hella KGaA Hueck & Co., Lippstadt: The automotive parts supplier
develops and manufactures components and systems for lighting technology
and electronics for the automotive industry. In addition, joint venture
companies also produce complete vehicle modules, air conditioning systems
and vehicle electric systems.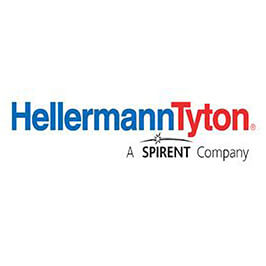 Hellermann & Tyton
HellermannTyton is a global leader in its industry
with worldclass sales, development and manufacturing operations based in
34 countries worldwide. HellermannTyton South Africa is an ISO/TS 16949
quality approved manufacturer and distributor of cable accessories, test
instruments, connectors and components for use within the electrical and
associated industries. The company is strategically located with our Head
Office, Manufacturing and Distribution facilities situated in Johannesburg,
and Branch Offices in Durban, Port Elizabeth and Cape Town. This, coupled
with a team of over 80 sales staff, will ensure that our customers always
have immediated acess to product, sales and technical assitance.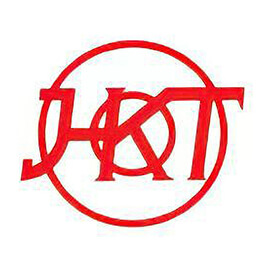 HKT
In conjunction with our OEM buisiness, HKT always offers to our
customers precize up to date information based on a success at global aftermarket
buisiness. Our expertise and know-how experienced in this field are reflected
in our reliable automobile parts. The highest service which only HKT can
provide with. Reaching out every corner of the world by "HKT" brand.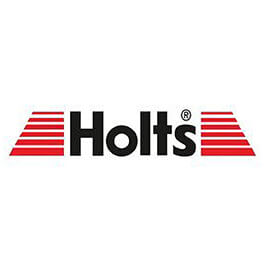 Holts
"Holts is owned by the Honeywell Group and is the manufacturer
and distributor of the following quality brands:- Holts, Redex, Simoniz
and Ultimoil. Over the last 80 years, Holts has built up a reputation as
a supplier of quality car care, maintenance and repair products, which
are constantly updated to meet consumer's changing needs" Shield Chemicals
• Shield Chemicals are a South African company who have been manufacturing
and supplying the retail market with Quality Car Care products since 1964.
• Shield have strong established brands, with distribution channels and
networks that service all of the Midas & Napa stores around the country.
• All products come with a full product guarantee providing the consumer
a hassle free approach to Car Care.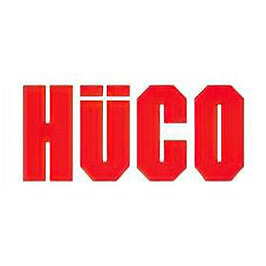 Huco
HUCO ENGINEERING has been suppliers of high quality products to
the aftermarket for almost 25 years. The products falling under the HUCO
Brand include electronic coils, Electronic Fuel Pumps, Ignition Coils,
Ignition Leads, Ignition Modules, Regulators, Diodes and Hooters. The PRO
BRAND includes PROWiperblades, PROBOOT CV Boot and Steering Boots PROLEC
Ignition Modules. Trailer Plugs and Sockets are the German FEP Brand which
is exclusive to HUCO. All products carry a twelve month guarantee. Overseas
suppliers of product to HUCO are selected on the basis of them also being
suppliers to the OE Manufacturers which in turn ensures quality.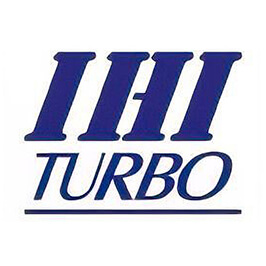 IHI Turbo
IHI is an original equipment turbo charger manufacturer fitted
mainly to Hino, Isuzu, Mercedes Benz, Mazda and Ford.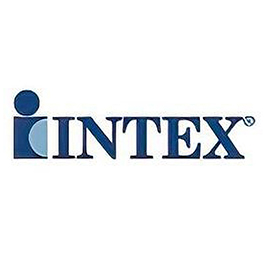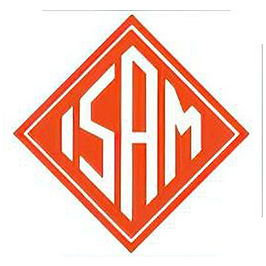 ISAM
I.S.A.M. was established in 1963 as an ALFA ROMEO, PININFARINA
and FERRARI supplier. It later turned its attention to the spares market,
where it spotted good business opportunities due to the shortage of original
products. The changeover from metal to plastic bumpers was closely followed
by I.S.A.M. right from the start, which permitted the company to develop
an almost complete range of bumpers and grills.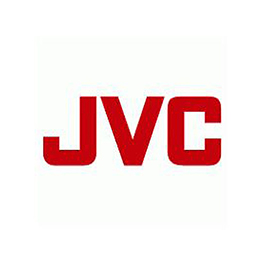 JVC
Communicating the feelings of people far away from each other,
communicating the thrills and excitement of concert halls and stadiums,
bringing to people the emotion of a spectacle that only happens on a certain
day in a certain place. It is for these reasons that JVC is proposing a
new way to communicate using superior audio and visual technologies and
communications network.
Using superior audio and visual technologies and communications networks,
JVC will create new ways to communicate through music and images – vehicles
that inspire people and expand the possibilities for creative expression.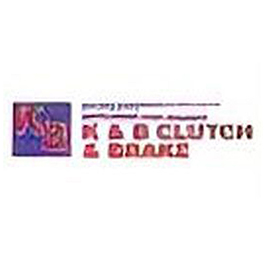 K&B
K & B Clutch and Brake – manufacturers of light duty brake
shoes and brake pads, distributors of light and heavy duty clutch and pressure
plates cover assemblies and are also re-manufacturers of light duty shoes,
clutch plates and cover assemblies. Products are SABS approved and tested
and carry a warranty on workmanship in the brake shoes in terms of bonding
that is defective. Warranty on defective workmanship for the riveting and
setting of clutch and cover assemblies. Warranty is limited to replacing
defective products and we assume no other liability of factors beyond our
control implied or expressed.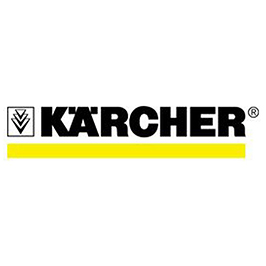 Karcher
In terms of quality and technology we are the world's leading
provider of cleaning systems, cleaning products and services for recreation,
household, trade and industry. Our products enable our customers to solve
their cleaning tasks in an economical and environmentally-friendly manner.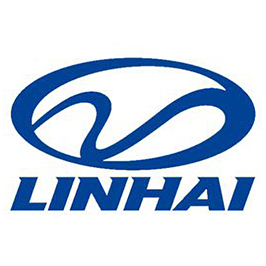 Linhai
Linhai, founded in 1956, is an established world leading brand
in the specialist machinery and off road vehicle market.
Five decades of experience in the design, development and production of
ATV's and generators, Linhai is a specialist in its market using the latest
US, Japanese and German technology.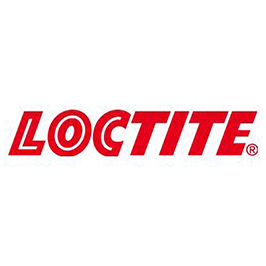 Loctite
The Loctite® brand, part of the Henkel portfolio since 1997,
is renowned for the excellence of its adhesives and sealants. Since the
original development of a unique anaerobic technology more than fifty years
ago, Loctite® products have become vital components in many of the machines
and products that are at the core of everyday life.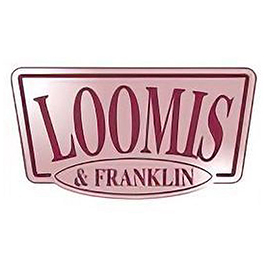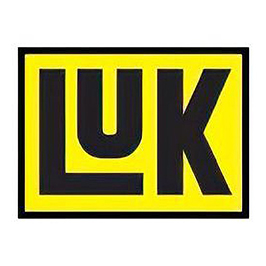 LUK
For 43 years the name LuK has been practically synonymous with
innovation, unsurpassed customer orientation and the outstanding quality
of its range of products for the automotive drive train. These characteristics
have made us an internationally sought-after partner to the automotive
trade.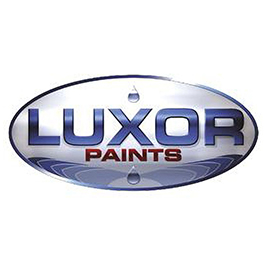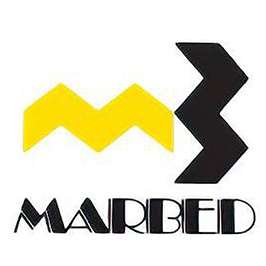 Marbed
MARBED is leader in professional equipment for diesel fuel injection
services, with a more than 50 year experience in the field. We do export
all over the world, directly or through ours well organized selection of
the best distributors. We have designed some combinations of tools, which
represent the necessary basic equipment for the service of the diesel injection
systems.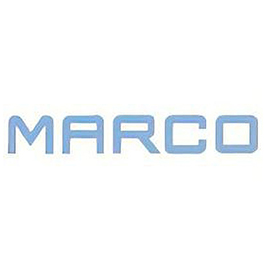 Marco
Marco manufacture electric and air horns for cars, trucks and
boats, as well as electric pumps for the transfer of various liquids. These
products are manufactured using the most advanced production equipment,
such as spectrum analyzers, vibrating stands, and other sophisticated instrumentation,
including an anechoic chamber, for the development and testing of products.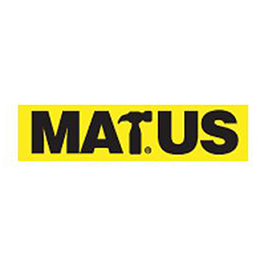 Matus
Matus (PTY) Ltd is part of Brandcorp. Our main role as a business
is Wholesaling. We carry 17000 lines items, and have a base of over 8000
customers. We have four branches which are based nationally. They are P.E,
Cape Town, Durban and head office which is situated in Johannesburg. Brands
that we carry are Matus, Raco expert (garden range, Raco (tools), Mat weld,
Mobi and Dari, which are just a few to mention. We distribute over 18 different
brands. We currently supply Napa with our welding range, and will be expanding
the range during the course of next year.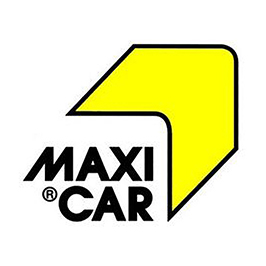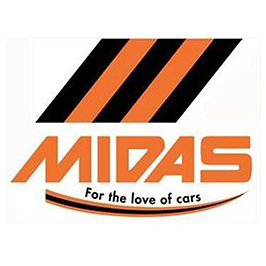 Midas
Think of it as buying the no name brand goods in supermarkets.
Quality guaranteed products with a price advantage.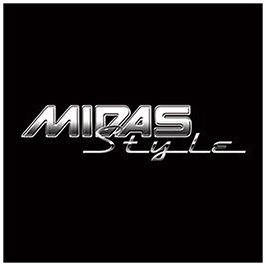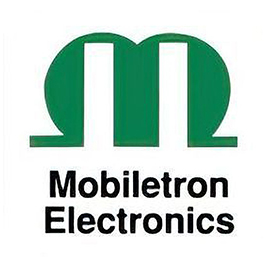 Mobiletron Electronics
Mobiletron is a reliable manufacturer for automotive
voltage regulators, rectifiers, diodes, ignition modules and small engine
ignitions.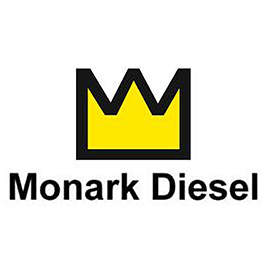 Monark Diesel
Monark are manufacturers and suppliers of diesel injection
and electrical parts for commercial vehicles.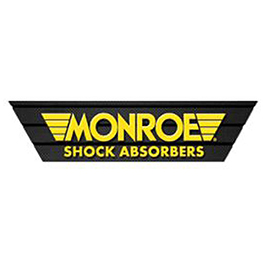 Monroe
"Tenneco manufactures two ride control brands – Monroe and Rancho.
Monroe is the international market leader, and manufactures shock absorbers
for the full spectrum of vehicles from passenger cars through bakkies,
SUV's, 4×4's to trucks, trailers and buses – including cab dampers, seat
dampers and steering dampers. They also sell mounting kits, Protection
Kits and MaxLift gas springs for bonnets, canopies, trailer and boot lids.
Rancho is their premium off-road 9-way adjustable gas shock absorber ."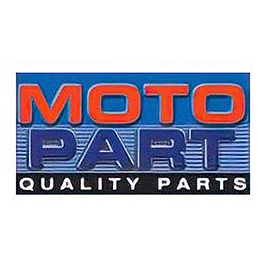 Moto Part
The fast growing, price sensitive markets around Southern
Africa demand quality and warranted service parts. Midas has responded
to these needs by offering a range of alternate product in Motopart packaging
that is unequalled in terms of quality, warranty, price and stock-depth.
Exhaustive research and quality testing ensures that all Motopart parts
offer the consumer a peace-of-mind purchase.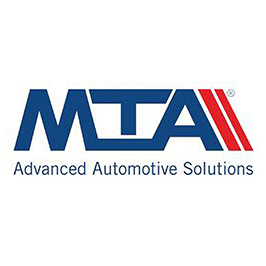 MTA
LAP Electrical are exclusive UK distributors for the MTA range
of electrical components, the range includes a comprehensive selection
of products suitable for OEM producers in the automotive, construction
and agricultural industries. MTA is a leading European producer of electrical
components; with an annual turnover in excess of 80m euros, the product
range is specified worldwide by many leading vehicle manufacturers and
is exclusively available in the UK from LAP Electrical.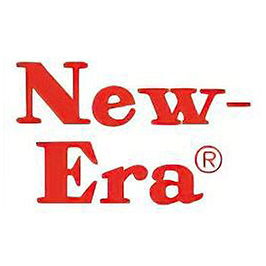 New-Era
New Era is dedicated to supplying our customers with carefully
designed products manufactured under the most up to date production conditions
available. Our quality control systems are designed to provide our customers
with the most reliable product possible.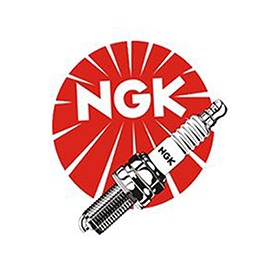 NGK
NGK Spark Plugs SA assemble and market a complete range of Spark
Plugs, Glow Plugs and Resistor Caps for the South African market. The products
are suitable for all Cars, Bikes, Boats, Lawnmowers, Weedeaters, Generators
and other Industrial equipment. Catalogues (both electronic and printed)
are available. Our Sales and Service people are readily available to assist
with any queries.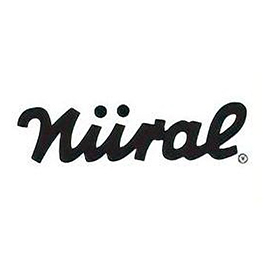 Nural
Nüral is at the forefront of piston technology, thanks to Federal-Mogul's
ongoing commitment to research and development (R&D). Recent progress
in direct-injection diesel engine technology would have been virtually
impossible without Nüral pistons. Nüral has years of experience in rapid
product development, ultra-modern production technology and flexible service.
Nüral pistons not only perform to exacting standards, but they also support
environmental protection.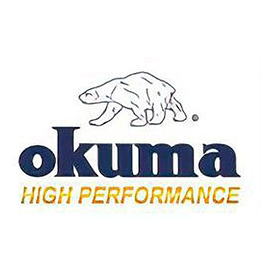 Okuma
The jolting sound of the clicker; the subtle take of the fly;
the crushing strike that comes on a fast-retrieved swimbait– fisheing
rewards the senses in so many ways. From mountain lake to offshore waters,
at every turn Okuma Fishing Tackle embraces your passion for the sport
of fishing.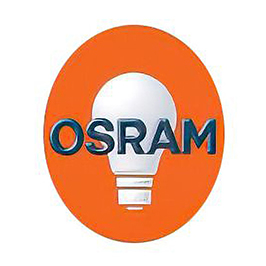 Osram
Lamps and lighting systems from OSRAM provide the basis for a
beautiful view of things; ensure safety and comfort, allowing for the efficient
use of resources. For more than 100 years, OSRAM has been "passionate about
intelligent light".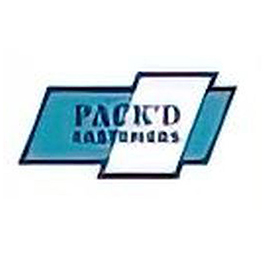 Pack'D
After 16 years of experience Pack'D is currently selling 1400
line items nationally to 400 Auto/retail/hardware outlets. Throughout these
years Pack'D Fasteners have delivered an affordable neat product offering
an accommodating service to all its clients? Pack'D have been presented
a great opportunity through the Midas group which we plan on growing and
servicing stores on an on going basis.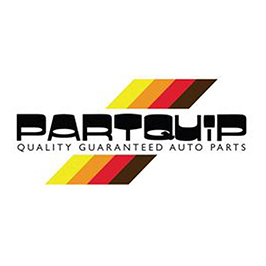 Partquip
Partquip was established in 1983, and since then has grown
to become a leading distributor of replacement motor spares to the South
African aftermarket. As well as supplying to South Africa, we also export
to our neighbouring countries, Swaziland, Zimbabwe, Mozambique, Botswana,
Lesotho & Namibia.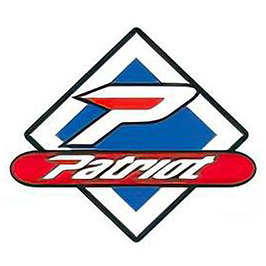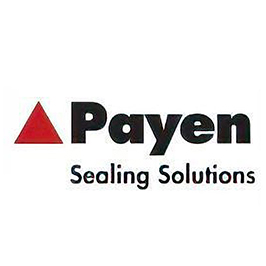 Payen
Federal-Mogul expertly manufactures all cylinder head gasket
technologies, including fiber, graphite, multi-layer steel (MLS) and steel/elastomer
(S/E) gaskets. Federal-Mogul's extensive expertise and skills are applied
to every head gasket, whether for original equipment or the aftermarket.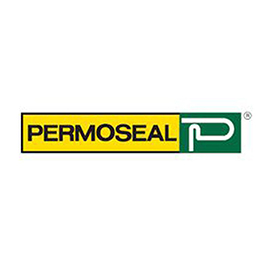 Permoseal
Permoseal is a leading manufacturer and supplier of a wide
range of adhesives, sealants and DIY products. The Alcolin brand is synonymous
with quality DIY products, including wood glues, bonding agents, wall and
floor products, fillers, sealants, coatings and specialist adhesives. Bostik
is an innovative, top quality range of stationery adhesives, creative art
and craft products, sealants and DIY adhesives.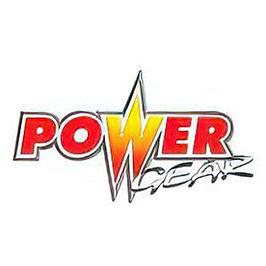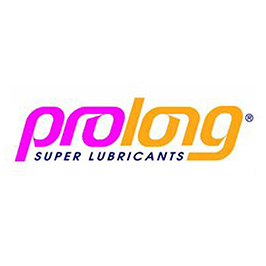 Prolong
Prolong Oil & Lubricants supply the Prolong Super Lubricants
range of products used in the Automotive, Industrial and Agricultural sectors.
Prolong is the only patented oil and has not equal in the world. The Prolong
technology is incorporated in the engine oils, gearbox oils, grease, fuel
conditioners and metal working fluids. You want to do it right the first
time use Prolong.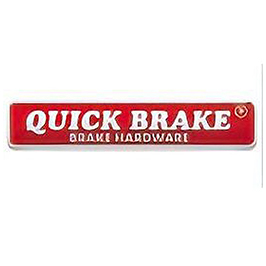 Quick Brake
Brake Hose & Component Supplies (Pty) Ltd. specialises
in supplying niche brake parts for automotive and motorcycle applications.
The brands we supply are CEF Brake Hoses, Quick Brake and HEL Performance.
Our company carries a comprehensive range of CEF Brake Hoses & Brake
Pipes. CEF Brake Hoses conform to ISO3996, FMVSS106 & SAEJ1401. CEF
Brake Hoses are manufactured in Italy for Original Equipment and Aftermarket
customers. Quick Brake Accessories are safety-critical components around
the brake calipers & brake drums. For Brake Calipers we supply Quick
Brake Disc Pad Clips and Springs for Brake Pads, Wear Sensors for Brake
Pads, and Caliper Guide Bolts. For Brake Drums and Brake Shoes we supply
Quick Brake Spring Kits and Brake Adjusters. Also included in our range
are Bleeder Screws, Brake Tube Nuts. HEL Stainless Steel Teflon Braided
Brake Hoses for performance applications.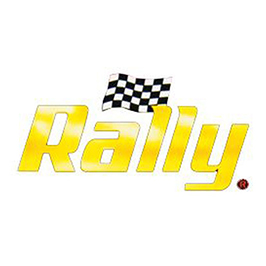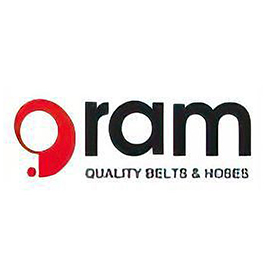 RAM
As the Automotive Division of Veyance Technologies Africa, RAM
understands how important it is for vehicles to be fitted with dependable,
quality Goodyear-branded products that have been tried and tested. To this
end, the RAM Team remains committed to providing the levels of quality
and service that their customers expect and believe that it is their duty
to provide a solution rather than just supply a product. Our product range
comprises the following; • Fan & Poly-V Belts, Timing Belts, Radiator
Hoses, Clamps, Fuel Hoses, Heater Hoses, Radiator Leak Sealer and Air Springs.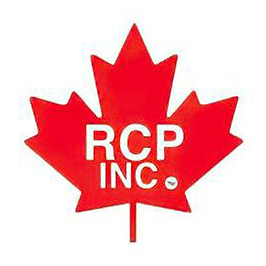 RCP
We provide alternators, starters and hybrid motors for the heavy
duty and light duty original equipment markets, as well as remanufactured
alternators and starters to the aftermarket. From lean manufacturing processes
to better product designs, from the most up-to-date and fuel-efficient
technology to a smaller carbon footprint, every part is engineered to combine
quality with power train efficiency.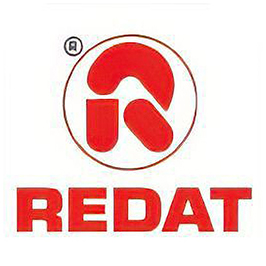 Redat
We manufacture a wide range of spare parts for Diesel fuel injection
systems suitable for: AMAL, AMERICAN BOSCH, BOSCH, BRYCE, CATERPILLAR,
CAV, CUMMINS, DELPHI, DENSO, FIAT, GARDNER, GM, ROTODIESEL, SIGMA, SIMMS,
STANADYNE, ZEXEL. We also manufacture and market tools adaptable for BOSCH,
DENSO, HARTDRIGE and ZEXEL, specific to repair and set Diesel injection
pumps.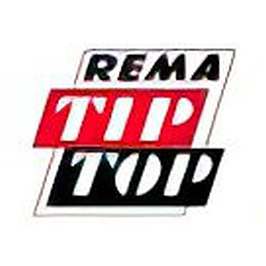 Rema Tip Top
Rematic Retread Suppliers CC is the appointed distributor
of Rema Tip Top Automotive Tyre and Tube repair material products in South
Africa. Our associattion with the Midas Group dates back to 1992 supplying
tyre and tube repair material and wheel related accessories, such as wheel
weights, valves, emergency repair kits and tyre repair vulcanising machines
Rematic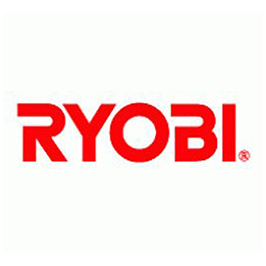 Ryobi
The Ryobi power tools deliver superior performance and dependability
so you can get the job done.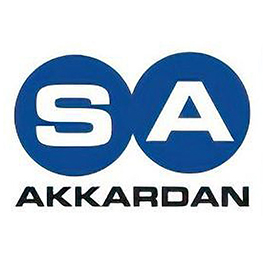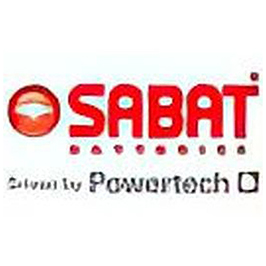 Sabat
To supply a range of high quality automotive batteries to the
original equipment, replacement and leisure markets of Southern Africa
in the most cost-effective manner. Our product range is wide, covering
replacement batteries for any vehicle – whether on or off the road – in
South Africa today, as well as batteries for the leisure market.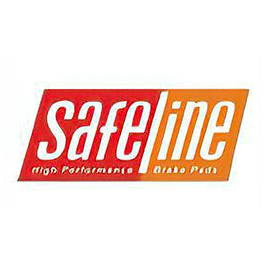 Safeline
Safeline brake pads are manufactured at our privately owned
ISO/TS 16949/2002 rated brake pad factory based in Johannesburg South Africa.
Our brake pads are distributed via an extensive network of brake pad outlets
around South Africa and surrounding countries that sell direct to the end
user ensuring that each customer is dealt with in an individual and professional
way. Safeline Brakes (Pty) Ltd focuses on the marketing of the Safeline
brand. Our goal is to ensure that brake pad users get the safest and best
possible performance from their vehicle´s braking system.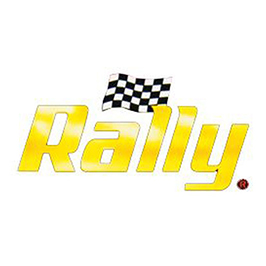 SC Johnson & Son
SC Johnson & Son is a global company and the
manufacturer of both household and automotive products. Some of SC Johnson
brands are Glade; Raid and Rally brands. SC Johnson provides service to
various sectors of the market i.e. Retail, Wholesale and Motor Industry.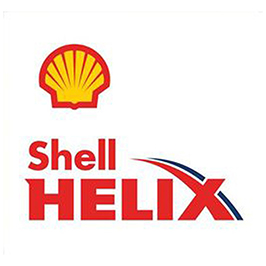 Shell
Shell is a global group of energy and petrochemical companies.
Our aim is to meet the energy needs of society, in ways that are economically,
socially and environmentally viable, now and in the future.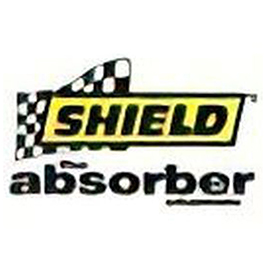 Shield
Shield Chemicals are a South African company who have been manufacturing
and supplying the retail market with Quality Car Care products since 1964.
Shield has strong established brands, with distribution channels and networks
that service all of the Midas & Napa stores around the country.
All products come with a full product guarantee providing the consumer
a hassle free approach to Car Care.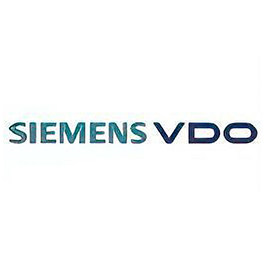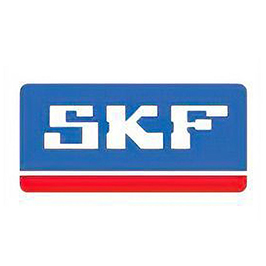 SKF
SKF Group is a leading global supplier of bearings, seals, mechatronics,
lubrication systems and services which include technical support, maintenance
and reliability services, engineering consulting and training.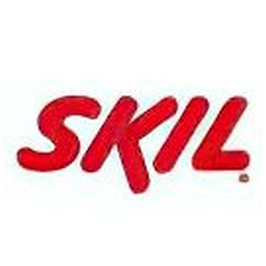 Skil
ISO 9001: Total quality At Skil, quality is integrated into every
product and every process. Our integrated working methods were officially
recognized with ISO 9001 certification in 1993, making us the first power
tool company to receive such a distinction. This international quality
standard was awarded for the Skil organization as a whole, and for our
entire business process.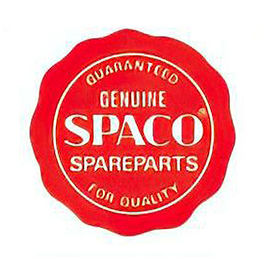 Spaco
The brand name for the company's products is "SPACO DIESEL" and
the products cover an extremely vast range of SPAREPARTS from Gasket and
Service Kits which comprise the appropriate gaskets and sealing components
to overhaul the pump, to Nozzles, Elements, Solenoid Valves, Metering Valves,
Liners, Diaphragms, Lever Springs etc, for almost all types of Diesel Fuel
Injection Pumps. Our aim and business policy is to give the customer a
reliable quality product and service, alternative to the OE products, and
is committed to a continuous improvement of its products reliability.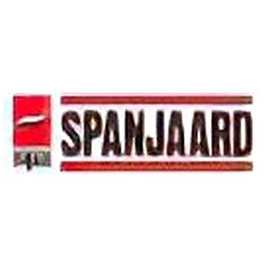 Spanjaard
Spanjaard is South Africa's largest manufacturer of specialized
lubricants and allied chemical products.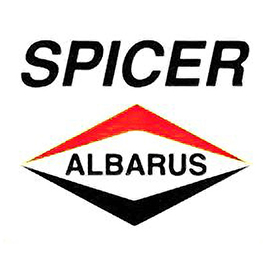 Spicer
Spicer® Driveshaft, Spicer® Axle and Spicer® Transmission service
parts, available for your aftermarket replacement needs, are the same parts
that are installed as original equipment by countless O.E. manufacturers
around the world. With genuine Spicer® parts you can trust that you are
getting the same standards of quality and performance expected from the
original equipment manufacturers.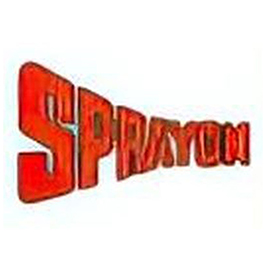 Sprayon
Sprayon quality paints and maintenance products for the consumer
and trade. Since 1960 Sprayon have supplied South Africa with high quality
paints and maintenance products for the automotive, home, hobby and DIY
markets. These products are marketed as part of a complete programme designed
to provide you, the retailer with the best return per square metre in store
whilst at the same time offering the consumer a premium quality product
and a wide range of choice to guarantee you satisfied and happy customers.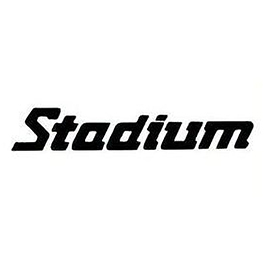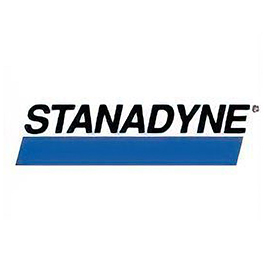 Stanadyne
At Stanadyne we're leading the way with tomorrow's technology
and global manufacturing solutions that help our partners breathe a little
bit easier.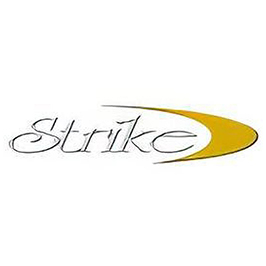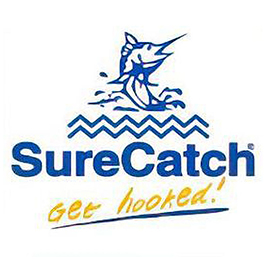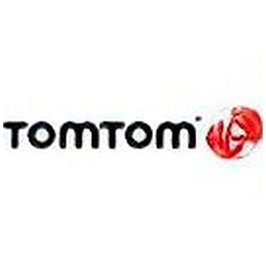 TomTom
TomTom is a digital mapping and routing company that focuses
on car navigation. We aim to gain competitive advantage through superior
products, a leading brand and a flexible production structure. We deliver
Better Maps through a combination of our high quality map data base that
is continuously kept up to date through input from our extensive fleet
of surveying vehicles and our large community of users.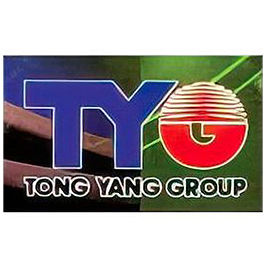 Tong Yang Group
The Tong Yang Group is an internationally acclaimed
automotive body manufacturer that supplies the world market. With leading
edge technology on the design of automotive body parts, quality is not
optional. TYG has spanned the globe for world-class technologies and manufacturing
capabilities to make sure they remain one of the best and largest automotive
body suppliers and manufacturers.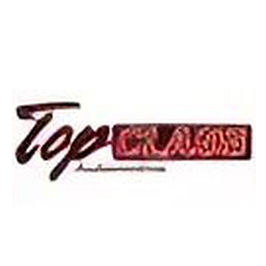 Top Class
TOP CLASS AUTOMOTIVE is a leading manufacturer of wheel bearing
kits in Southern Africa. We supply Timken, SNR and NTN bearings as well
as importing high quality Chinese product. Added to this we import FTE
brake and clutch parts and Permatex lubricants, cleaners, additives, sealants
and adhesives. Our company is proud to be a NAPA supplier for 12 years.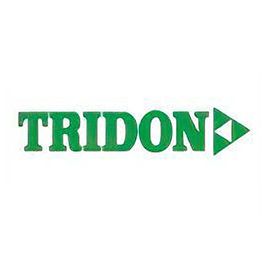 Tridon
Tridon brand hose clamp products are part of the Ideal Division
– A Tomkins Company organization. Tridon clamps are primarily produced
and managed in Smyrna, Tennessee, U.S.A., with extended headquarters in
St. Augustine, Florida. Ideal, a Tomkins company, is a leading manufacturer
of worm drive and specialty hose clamps for a broad range of fastening
applications. With over 90 years of clamping expertise, Ideal offers excellent
customer service, experienced industry engineering talent and a broad range
of high quality products.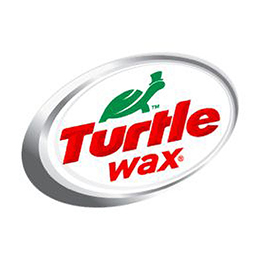 Turtle Wax
KWH Agencies, Importers and Distributors of Automotive Spares
& Accessories. Our Company was founded in 1996 .We at KWH have based
our company on out standing service & offer only but the highest quality
products available. Sole Importers of – Turtle Wax Car Care, Crazy Detailer
Car Care Accessories, Xtra-Seal Silicones & Adhesives, Car Freshener.
Distributor of – Nitto, HellamannTyton, Euerocel, PPR Performance Filters,
Mirka (Bulldog), Easi -Lug Fuse & Ties, Reinol Chemicals, Herschell
Chemicals, Prepsol, Axia Automotive Wire, Adlock Adhesives and Much More.
We are based in Midrand, JHB .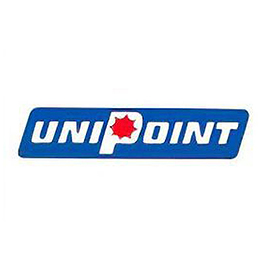 UniPoint
Unipoint is one of the largest manufacturers of brand new
rotating electrical & temperature control products. All facilities
are ISO-9001 / TS-16949 certified to support their stringent engineering,
testing & quality control procedures.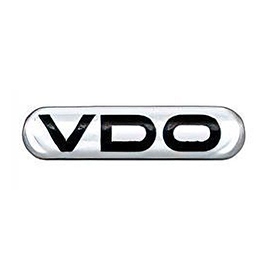 VDO
Cost-effectiveness, quality, flexibility and convenience are tough
demands made on today's products. Meeting these demands requires a strong
commitment to innovation, coupled with corresponding expertise. Thanks
to its many years experience, worldwide sales network and comprehensive
product portfolio, Siemens VDO Automotive Service and Special Solutions
can offer its customers complete custom solutions. With our specialist
skills and track record as a systems partner, we're always there when you
need us.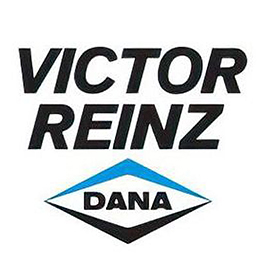 Victor Reinz
Continuously revitalized impulses for new products and
technologies ensure that REINZ always enjoys steady and profitable growth.
The company has been growing consistently since 1993, generating new jobs
within Germany and in other countries. During the most recent fiscal year
as well, we succeeded in expanding our leading position as part of the
Dana Power Technologies Group within the globally positioned Dana Holding
Corporation.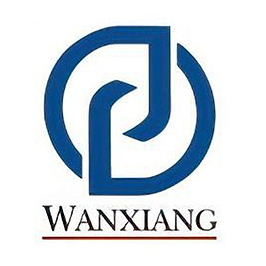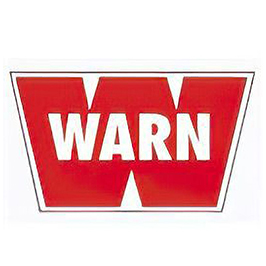 WARN
HellermannTyton is a global leader in its industry with worldclass
sales, development and manufacturing operations based in 34 countries worldwide.
HellermannTyton South Africa is an ISO/TS 16949 quality approved manufacturer
and distributor of cable accessories, test instruments, connectors and
components for use within the electrical and associated industries. The
company is strategically located with our Head Office, Manufacturing and
Distribution facilities situated in Johannesburg, and Branch Offices in
Durban, Port Elizabeth and Cape Town. This, coupled with a team of over
80 sales staff, will ensure that our customers always have immediated acess
to product, sales and technical assitance.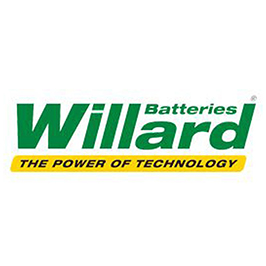 Willard
Willard Batteries was the first battery manufacturer in South
Africa to be awarded an SABS 0157 (ISO 9002) Quality Management Certificate
for its automotive production facility in Port Elizabeth and now has this
recognition for its Industrial plant as well. All products produced comply
with relevant SABS specifications and most International specifications.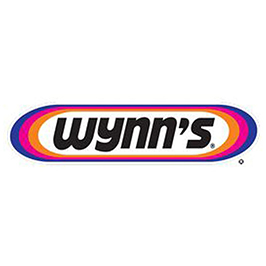 Wynns
"Wynn Oil International celebrated 70 years of market leading
automotive chemicals under the Wynn's banner in 2009. Wynn's offers a holistic
and comprehensive car care range from oil and fuel additives to service
maintenance, exterior and interior protective cleaning products to specialized
lubricants. In research and development, Wynn's are at the foreground of
new technologies and boast a broad spectrum of OEM approvals. Available
in all NAPA and Midas outlets, Wynn's SA leads the way. "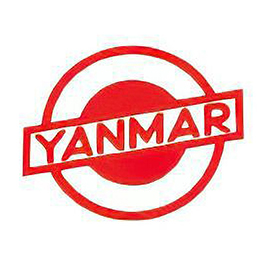 Yanmar
It pays to specify genuine Yanmar parts when replacements are
needed. All Yanmar parts are manufactured to strict quality guidelines
under the ISO9001 system. Genuine Yanmar parts are manufactured using the
same materials, machines and production methods as the originals they would
replace. In North America, and across virtually every continent, there
is a network of Authorized Yanmar Distributors and dealers to ensure the
very best in advice, support, and replacement parts and total repair facilities.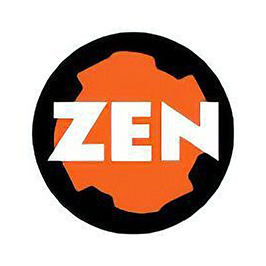 Zen
Founded in 1960, Zen has been present in the Brazilian market for
more than 45 years, and throughout this time has improved its technology
in the manufacturing of automotive components to become, today, the country's
largest manufacturer of starter drivers.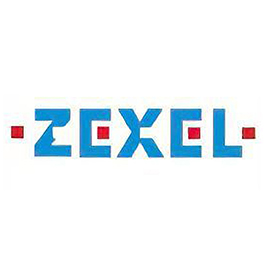 Zexel
In 1939 Diesel Kiki Co., Ltd. was founded under a Bosch license
for domestic production of fuel-injection pumps for diesel engines. Originally
established with an investment from a then major Japanese manufacturer
of engines for heavy-duty vehicles, this company was renamed ZEXEL Corp.
in 1990 and reorganized as Bosch Automotive Systems Corp. in 2000. Effectively
July 1, 2005 Bosch K.K. merged with Bosch Automotive Systems Corp. and
was renamed to Bosch Corporation. We are confident that the merger will
make it possible to provide our customers with better customer-oriented
services and state-of-the-art technologies, while generating further synergy
effects through effective utilization of the business resources